​District 2 consists of the following states: New York, New Jersey, and Pennsylvania.  We have over 350 active members in the area and have regional weekend events in the spring and fall of every year.
Little People of America
Little People of America (LPA) is a not for profit organization with nearly 6,000 members. As the world's foremost advocate for individuals with dwarfism, LPA provides educational scholarships, medical assistance, adoption resources and social opportunities for its members. It provides emotional and educational support as well as medical referrals for new parents of children with dwarfism. It also engages in public awareness and advocacy activities to dispel myths and stereotypes about dwarfism. Visit www.lpaonline.org for more information.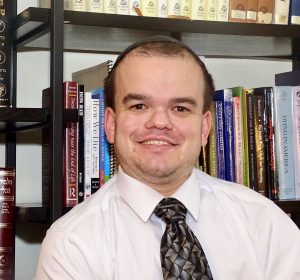 District 2 Director
Email: director@lpadistrict2.org
Josh has been an active member of LPA his entire life. Growing up in Colorado, Josh was an active member both on the local (Mile High Chapter) and district (District 10) levels. He served as the Teen Coordinator for the Mile High Chapter for 2 years, and as the District 10 Teen Coordinator for 2 years. Josh was presented with the National Teen Distinguished Service Award at the 2005 National Conference in Orlando Florida. Josh served as the Assistant District 2 Director from 2017 until the beginning of 2020, when he assumed the role of District Director.
Josh is a Medical Social Worker specializing in Hospice and End of Life Patient care. Josh now lives in New York City with his wife Dahlia (whom he met at the National Convention in Milwaukee WI) and sons, Roei (9) and Erez (4).
Josh was elected District 2 Director at the Fall 2022 Regional.
District 2 Assistant Director
Sarah Little
Email: addirector@lpadistrict2.org
A lifelong LPA member, Sarah has served the organization in several roles. Sarah has been a camp counselor at Camp Little People, and now serves as interim co-director with Josh Maudlin. She served on the LPA National Virtualpalooza 2021 planning committee, and is assisting with the Austin 2023 National Conference Registration. Previously, Sarah served as the District 2 Secretary in Fall 2019, and was later appointed Interim Assistant Director in January 2020.
Sarah lives with her mom, Mary Ellen, and niece Lanie. She works as a Physician Assistant in Orthogenetics at a Skeletal Dysplasia Center.
Sarah was elected Assistant District Director at the Fall 2022 Regional.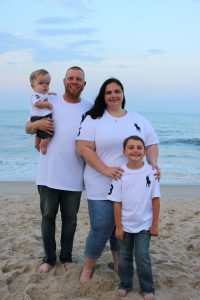 District 2 Treasurer
Janeen Parsons
Email: treasurer@lpadistrict2.org
Janeen has been an active member of LPA for the last 5 years. She served as the Parent Coordinator for District 2 since 2019, and as the Co-President of Liberty Chapter from 2020-2022. Janeen works in the financial industry, specializing in Business and Foundations. Janeen lives in Philadelphia with her husband Anthoni and sons, Robbie (12) and Travis (5).
Janeen was elected treasurer at the Fall 2022 Regional.
District 2 Parent Coordinator
Janeen Parsons
Camp Little People Director
We are looking for a new Camp Little People Director starting in the 2023 camp season. Please contact the District if you are interested in this position. In the meantime Sarah Little and Josh Maudlin will share the responsibilities of Camp Director.
District 2 Teen and Young Adult Coordinator
Madison Ehler
Our chapter covers the west end of Pennsylvania. We have a very active chapter…